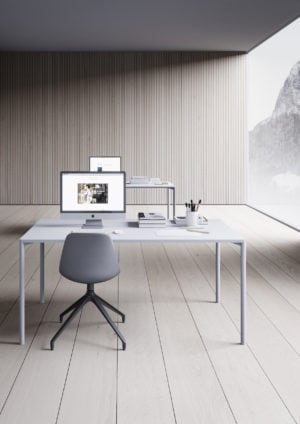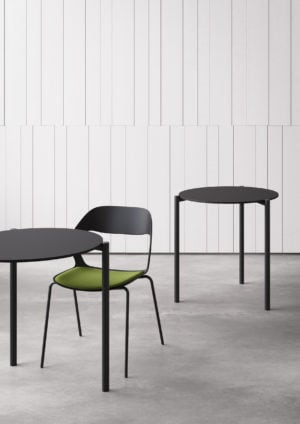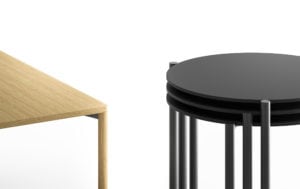 Plug
Design
Geckeler Michels
Crassevig , Italy
Flexibility and unbridled scope for customisation are the distinguishing features of the Plug collection of tables. With its clean-cut appearance, Plug provides versatile modular solutions to meet the many needs of the contract market. It offers broad potential for use in hospitality, education and workplace environments.
The core concept is simple yet sophisticated. The tables feature die-cast aluminium plates designed to connect the legs and the tops. When these plates are attached at a number of points, they can join together a number of tables in arrangements of endless shapes and sizes, offering total freedom for configuration. In larger versions the joint is integrated into a modular frame, ensuring solidity and strength.
All sorts of creative possibilities are opened up by combinations of different shapes and finishes. Round, square and rectangular tops are available in various thicknesses and dimensions, with a choice of laminate and veneered versions. The highly durable materials mean that the tables are also suitable for use outdoors. The functional, versatile Plug tables are easy to lift and stack thanks to their lightweight nature and are also available with handy bag hooks.
MATERIALS
Top: Constructed from solid Oak to house stain or HPL laminate to house colour
Frame: Steel internal leg with timber veneer wrap, aluminium support
Glides: Soft felt glides
FINISHES
Timber
Timber Veneer Oak stained to Black 72
Timber Veneer Oak stained to Dark Walnut 74
Timber Veneer Oak stained to Natural 71
Laminate