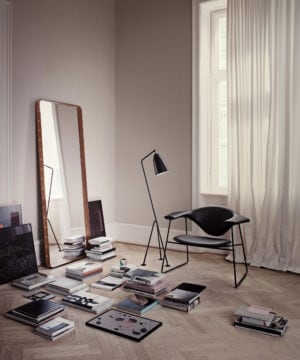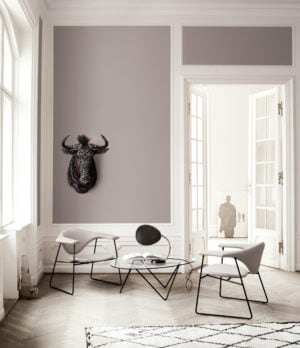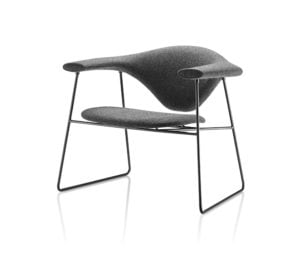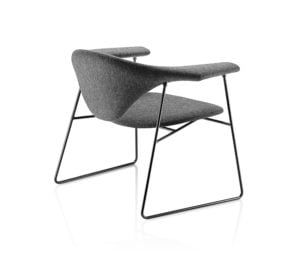 Masculo Sled
Design
GamFratesi
Gubi , Denmark
The Masculo seating collection marries the idea of Danish elegance and simplicity with Italian refinement and playfulness. The distinctive, semicircular backrest of Masculo is influenced by the horns of a bull and expresses an almost aggressive masculinity while at the same time is soft and embracing.
The seat and backrest are supported by a slender frame which offer a sophisticated detail and gives the chair a graceful, almost sculptural appearance. The aesthetics, craftsmanship, solidity and comfort are successfully combined and the result is an inviting, upholstered lounge chair.
The Masculo collection includes a chair: available with a timber or metal 4-Leg frame, metal sled or 4-Way swivel or a lounge chair available on a 4-Leg or sled frame.
MATERIALS
Upholstery: FR foam, seat and back upholstered in house fabric/leather or COM/COL
Base: Constructed from steel, to selected finish
Glides: Plastic glides
FINISHES
Fabric Upholstery
Leather Upholstery
Metal