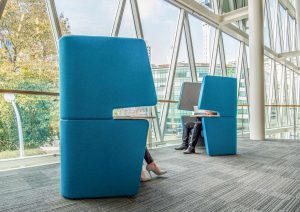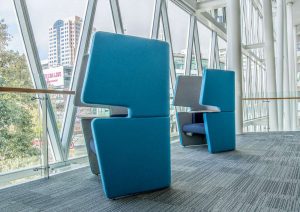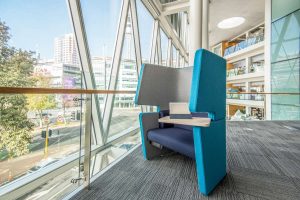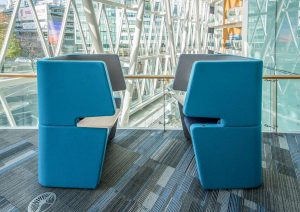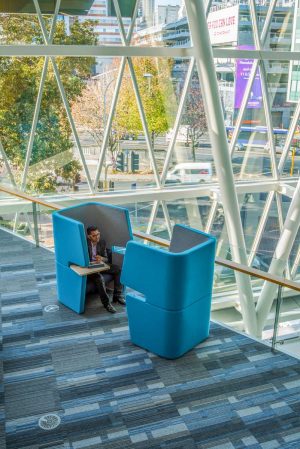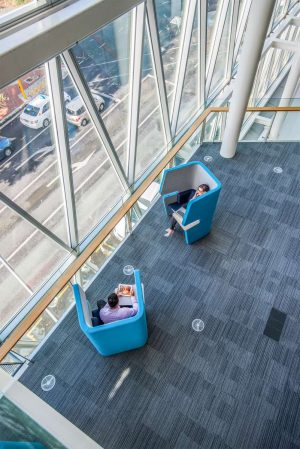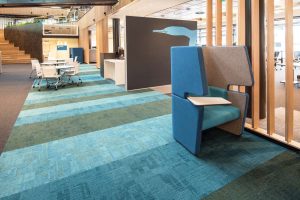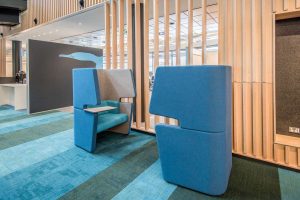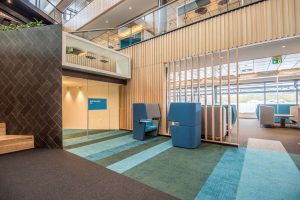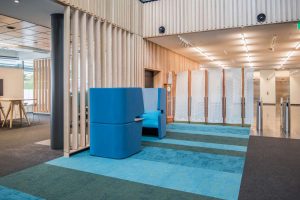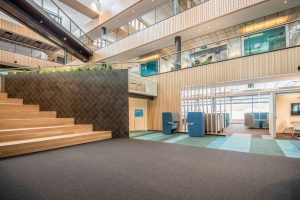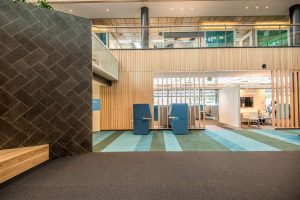 The Chat chair offers a quiet, private place in your busy open office. A spot to retreat and work alone. Somewhere to make a phone call in peace. A secluded and comfortable two-person meeting room. A stylish and beautiful addition to your officescape, and a versatile and indispensable addition to your workflow.
The Chat chair features wrap-around wings with high-grade acoustic foam which allow for privacy and quiet. There's a large space under the seat perfect for stowing your bag while you work. The clever, swivelling tabletop switches sides – for right-handed people or lefties. And optional power and fast-charge USB points can be mounted under the seats. Privacy, storage, a table, a chair and power: what else do you need in a room?
MATERIALS
Upholstery: Internal frame covered with high resilience (CMHR) fire retardant foam, upholstered in house fabric/leather or COM/COL. Upholstery can be broken down by chair section.
Table Top: 25mm thick, low emission MDF board finished to low or high pressure laminate, veneer. Solid timber also available.
FINISHES
Upholstery
COM – Customer's Own Material
COL – Customer's Own Leather