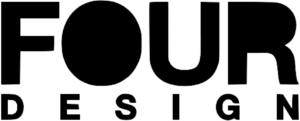 "Innovation is, for us, the driving force that produces results."
Four Design develops furniture concepts for current and future generations. Their furniture is characterised by superb functionalism and a simple, minimalistic design with an international appeal. Conceptualising ideas that reflect their values and creating a common thread throughout their collections, products are developed to encourage interaction between people and to create harmony in the interiors, no matter where they are being used.
Four Design's belief in the value of human relations and knowledge sharing is evident in the development of their collections. Their research and development in to how people use space and their analysis of changes within the market, particularly surrounding the approach to collaborative learning, result in functional features in their product ranges without compromising the minimalistic design.
Designers
Anders Norgaard
Roger Webb Associates
Strand + Hvass
Certification