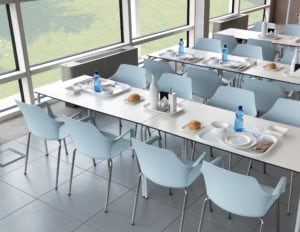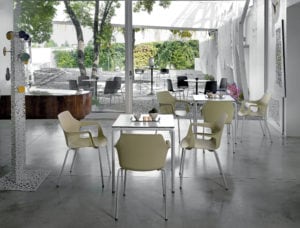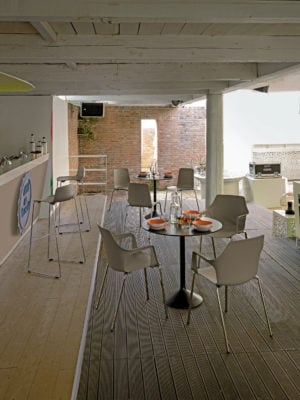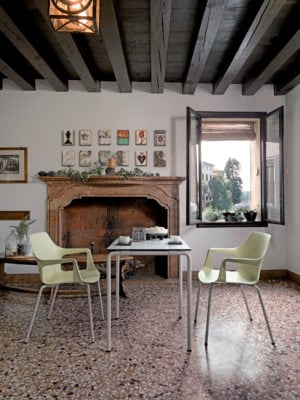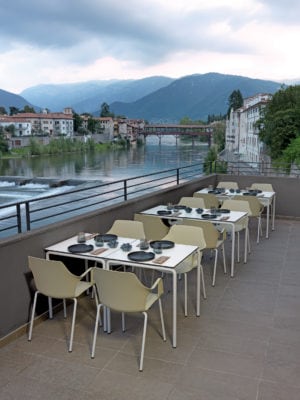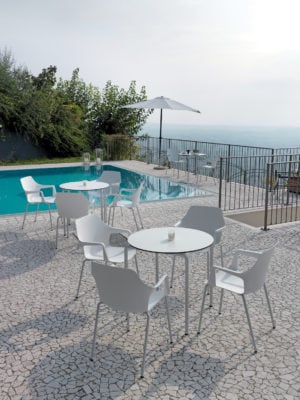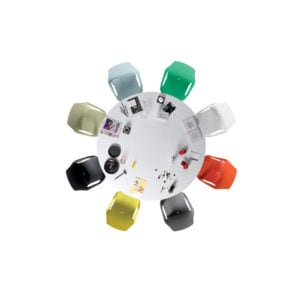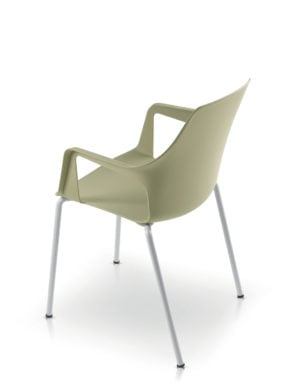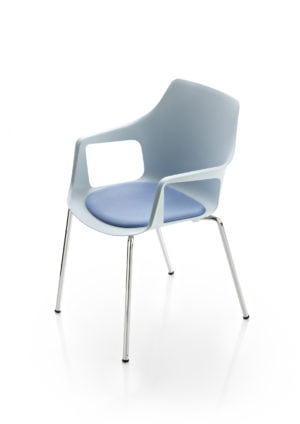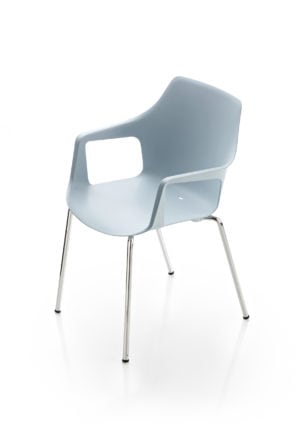 Vesper
Design
Christoph Jenni
Colos , Italy
Vesper is a versatile family of products intentionally limited to a few base models and designed for suitability in a variety of applications. Constructed from durable materials; fiberglass polypropylene shells and sturdy metal frames, Vesper is stackable and suitable for both interiors, with a chromed base, and for outdoors with a powdercoated frame.
Available in a wide range of colour combinations between shells and frames, the Vesper chair and armchair is available with options of 4 leg or 5-way castor base. The collection also includes a stool, available in both bar and counter heights.
Chair and Armchair, stackable up to 6 on the floor, 8 on a trolley.
MATERIALS
Shell: Moulded Polypropylene, to selected house colour
Upholstery: FR foam, fully upholstered in Bondai fabric, to selected house finish
Base: 20mm dia tubular steel, powdercoated to selected house colour
Glides: Plastic glides