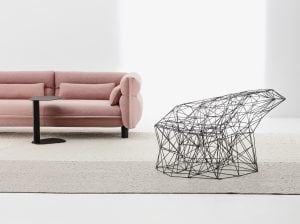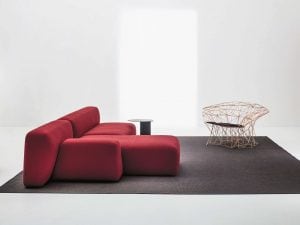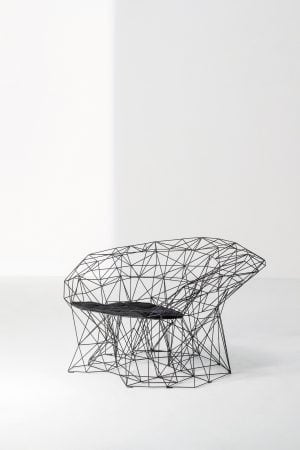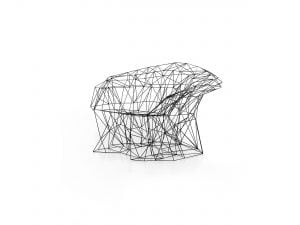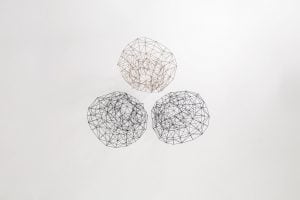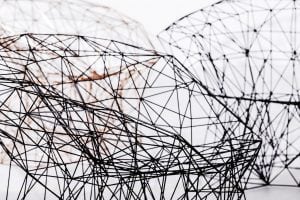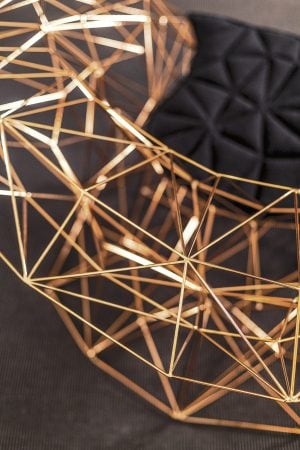 Filinea
Design
Antonino Sciortino
LaCividina , Italy
Filinea was inspired by the distinctive appearance of Euphorbia Tirucalli trees, which are very widespread in the Sicilian homeland of designer Antonino Sciortino. The thin, intricately arranged branches of the plants have been recreated in a seemingly impossible design of tangled geometric shapes, crisscrossing to create the ethereal yet futuristic lounge chair.
Despite it botanical inspiration, Filinea is a highly technical creation that involves a complicated pattern of individual outlines, joined together at varied heights, designed to look like a single piece of thread that has been twisted repeatedly.
Filinea is constructed from slender round steel bars that are just a few millimetres thick. The visual delicacy of the materials are imperative in creating FilineaÕs airy outline and ultra-light frame, which weighs just 7kg while the woven design and highly technical construction ensures the frame is stable and robust.
MATERIALS
Frame: Constructed from tubular steel, powdercoated to selected house colour
Glides: Plastic glides
FINISHES
Metal
Powdercoated Steel Copper