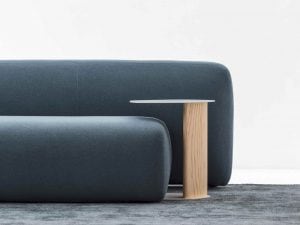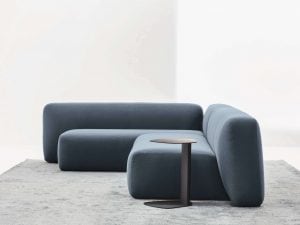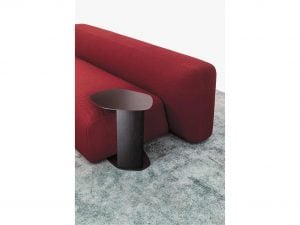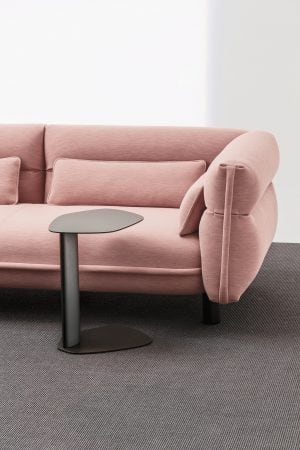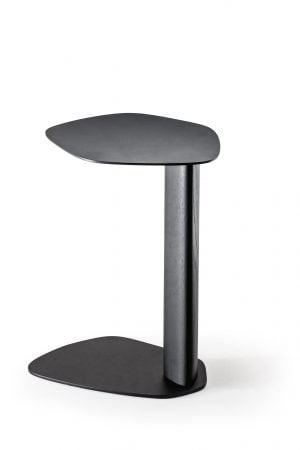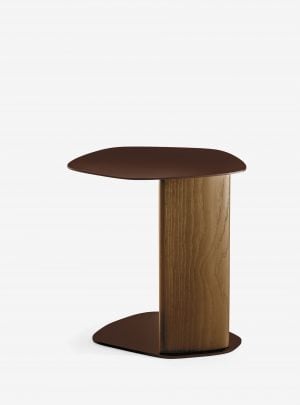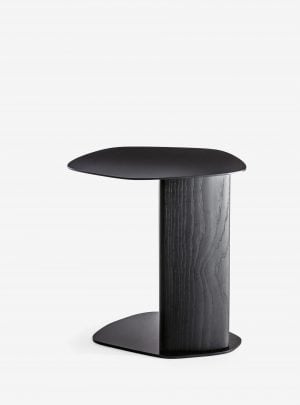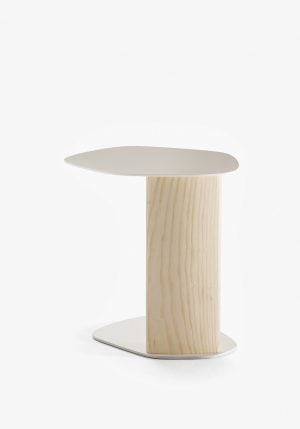 Inspired by natural and organic forms, the origins of Keisho's simple yet sophisticated style exists in stones that have been shaped in to sculptural objects by time and the elements.
Just as traditional Japanese Keisho-seki (Object stones) are treated as genuine natural masterpieces and displayed on wooden bases or in bronze bowls, the Keisho table features a metal framework on a stand covered with ash wood, adding a warm touch that is wonderfully complemented by the finishes on offer.
The weight of the Kiesho table is well balanced and it is designed to combine a very solid base with an ethereal, linear appearance. Light and easy to move, Keisho can be positioned next to any sofa, making it an unbeatably practical solution for both the contract market and household use.
MATERIALS
Top: Steel top, powdercoated to selected house colour
Base: Constructed from solid Ash wood, stained to house colour
Glides: Plastic glides
FINISHES
Metal
Powdercoated Steel Black 9005
Powdercoated Steel Bronze
Powdercoated Steel Chocolate
Powdercoated Steel Copper
Powdercoated Steel Cornflower
Powdercoated Steel Green Tea
Timber
Solid Timber Ash stained to Natural
Solid Timber Ash stained to Black
Solid Timber Ash stained to Walnut