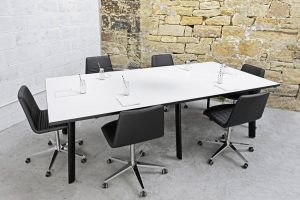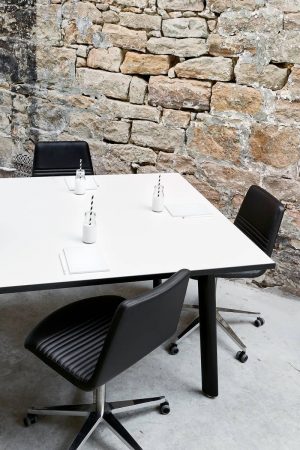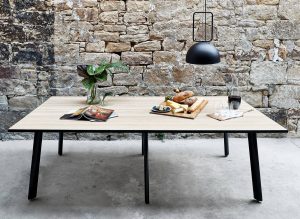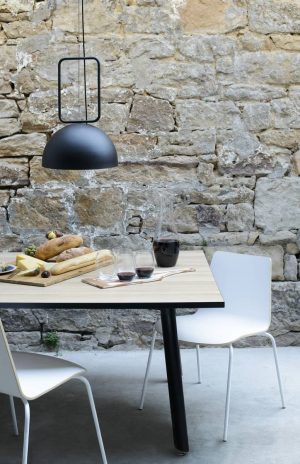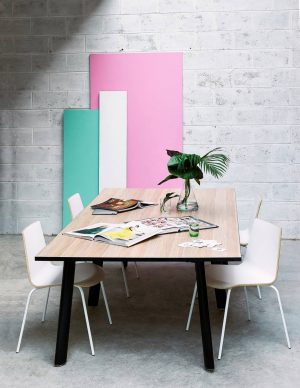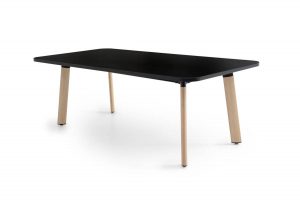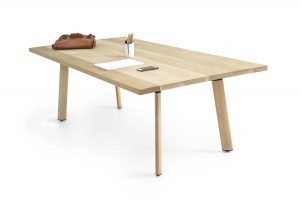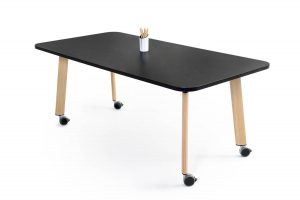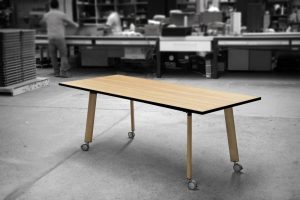 Talki
Design
Lux Studio
Lux Studio , Australia
Talki is the sit down table on glides for collaborative work and conversation. The Talki is part of the Talki collection available in two other variations: Walki is a high table to stand around, and Wheeli is on castors.
Each leg is connected through a rotational knuckle, made from die cast aluminium. The function of which creates an agile table that can be reiterated to a large number of configurations to create a consistent visual look in the connected workplace.
Leg options include Victorian Ash, American Oak, American Ash and white or black metal.
MATERIALS
Column: Steel, powdercoated to standard house colour OR finished with Oak veneer wrap stained to house colour
Table Base: Steel, powdercoated to standard house colour
Table Tops: Manufactured to specification, available in many materials and finishes including, laminate, compact laminate, veneer or solid timber
FINISHES
Timber
Solid Birch Plywood Natural
Solid Birch Plywood Coral Wash
Solid Birch Plywood Black Stain
Solid Birch Plywood Grey Wash
Solid Birch Plywood White Wash
Solid Birch Plywood Turquoise Wash
Metal
Fabric Upholstery
COM – Customer's Own Material
Leather Upholstery
COL – Customer's Own Leather