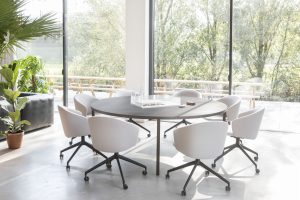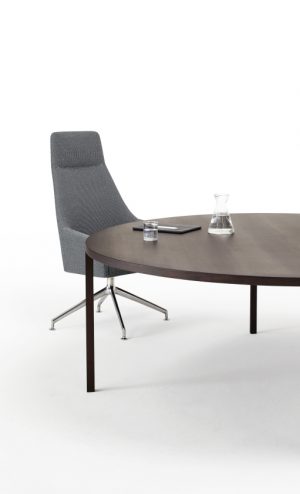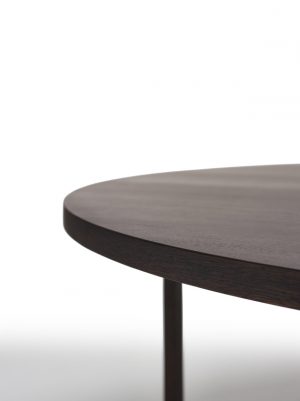 Slim Round
Design
Bertjan Pot
Arco , Netherlands
The seemingly impossible Slim and Slim+ collection of tables are constructed using an innovative steel sandwich construction with a lightweight honeycomb-structure core. This unique composite material enables the table to be constructed at great lengths while retaining its slim line profile and remaining lightweight. The inherent properties of the different materials have been used as honestly as possible: metal for its strength and timber for its tactile and aesthetic qualities.
Slim+ is the larger version of the ultra-fine Slim table, designed to meet the demand for larger tables with fewer cumbersome legs or support systems. With a maximum length of no less than 3600mm, Slim+ makes an elegant dining or meeting table.
The Slim and Slim+ collection is available in a square, rectangular and round version.
MATERIALS
Table Top: Constructed from MDF finished to Oak or Timber veneer, lacquered Ash or solid surface, Fenix HPL
Frame: Constructed from steel, wrapped in Oak or Walnut veneer
Glides: Plastic glides
FINISHES
Timber
Solid Timber Oak White (27)
Solid Timber Oak Pure (29)
Solid Timber Natural Oak (30)
Solid Timber Morado Oak (32)
Solid Timber Black Oak (33)
Solid Timber Smoked Oak (35)
Solid Timber Brown Oak (37)
Solid Timber Grey Stained Oak (23)
Solid Timber Dark Smoke Oak (39)