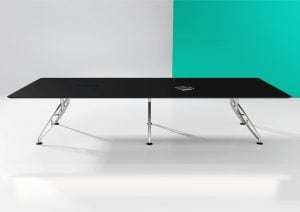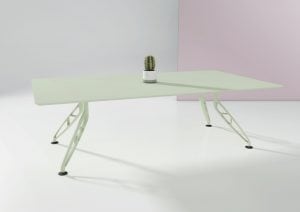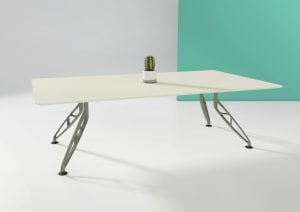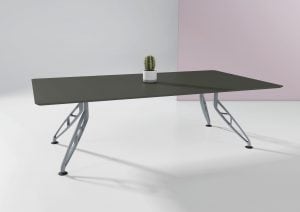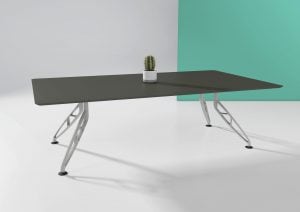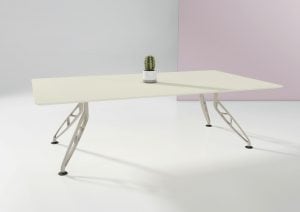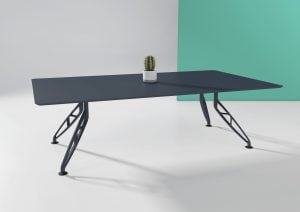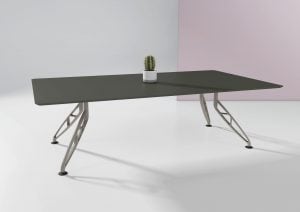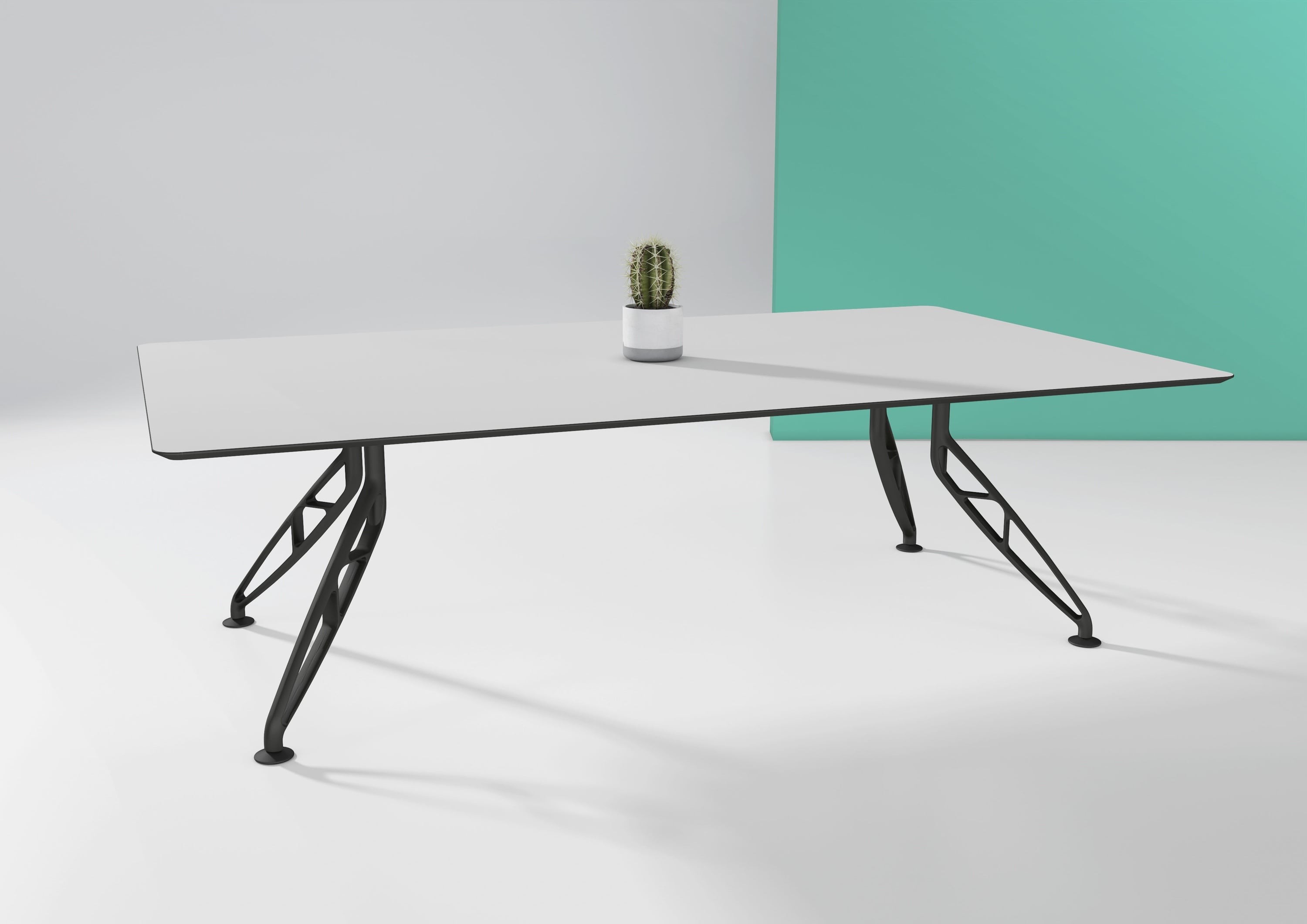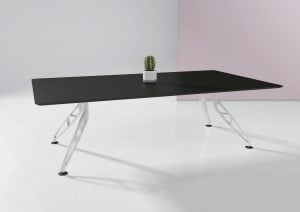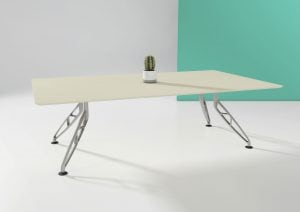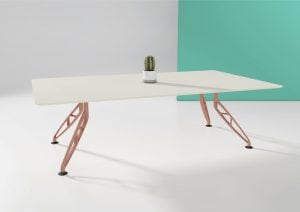 Trapeze Rectangle
Design
Thinking Works
Thinking Works , Australia
Trapeze is an award winning innovative table base system with a unique profile, designed for commercial applications and suitable for a variety of configurations including desks, meeting tables and boardroom tables. Trapeze was awarded an Australian International Design Mark in 2008.
Trapeze legs and leg support inserts are manufactured from 100% recycled aluminium content and uses minimal components for easy disassembly and recycling.
Trapeze accommodates tops of unlimited length providing endless opportunity for a wide variety of configurations and table widths of up to 1600mm. Trapeze legs can be positioned at any point along the beam to accommodate various table overhangs.
MATERIALS
Tops: Tops: To specification.
Frames: Steel and aluminium frame, available in a selection of house powdercoat colours and plating options. Custom colours also available.
FINISHES
Metal
Powdercoated Steel Zanilla
Powdercoated Steel Pink Salt
Powdercoated Steel Nocturenelle
Powdercoated Steel Minted
Powdercoated Steel Scotland Sky
Powdercoated Steel Green Smoke