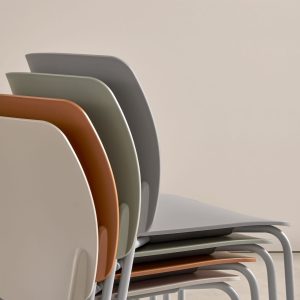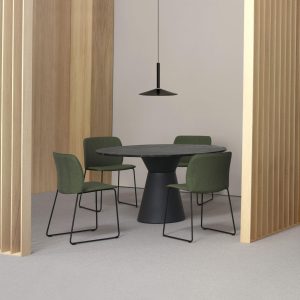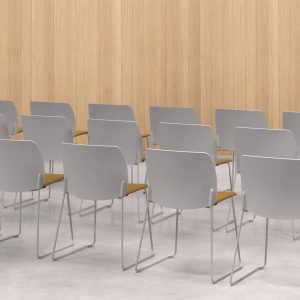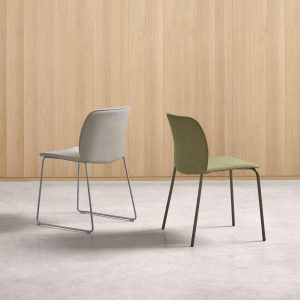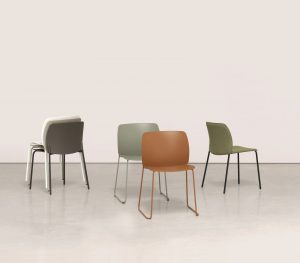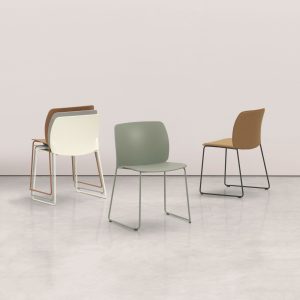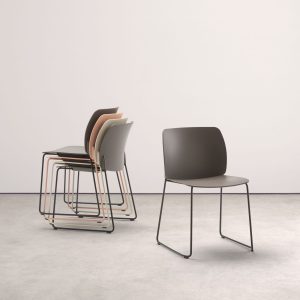 Aryn Max is a collection of versatile stacking chairs that
stand out for their light and functional design. The collection expands the possibilities of the Aryn collection, now offering a solution with a fuller and more generous backrest. The timeless design has been developed to inhabit different areas in offices, schools, universities, hotels, restaurants and private residences.
Aryn Max is available in a 4-leg or sled frame. Both options are stackable. The seats and backrests are available in a curated range of polypropylene colours, with the option of upholstery.
MATERIALS
Shell: Made from polypropylene, reinforced with glass fibre, to selected finish
Upholstery: FR foam, fully upholstered, to selected finish
Base: Made of 12mm steel tube, to selected finish
Glides: Nylon glides