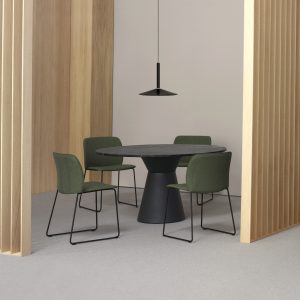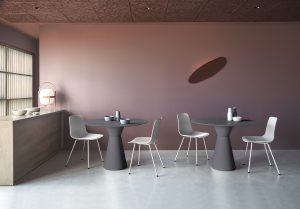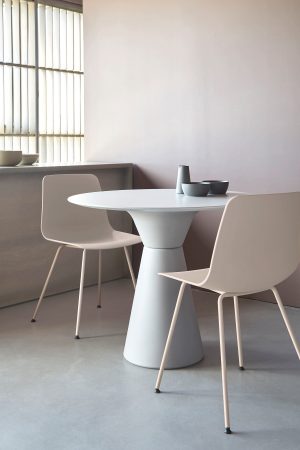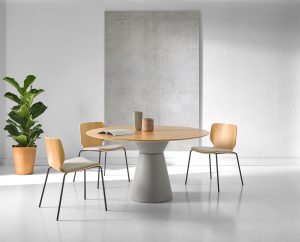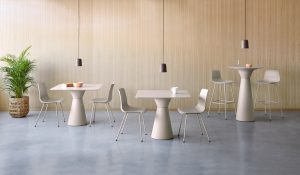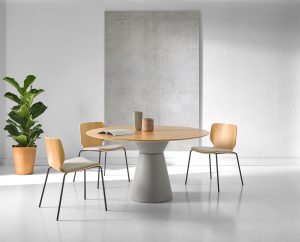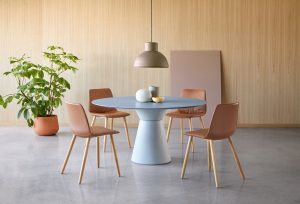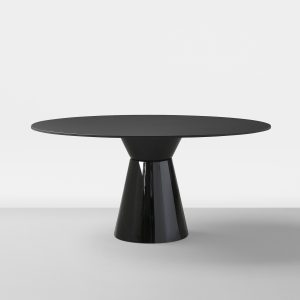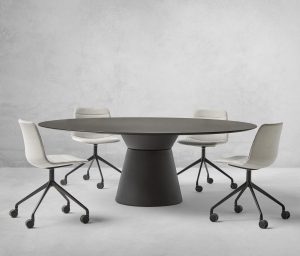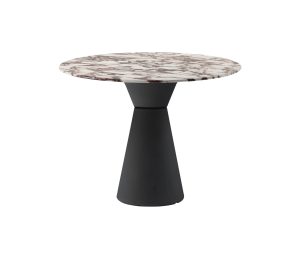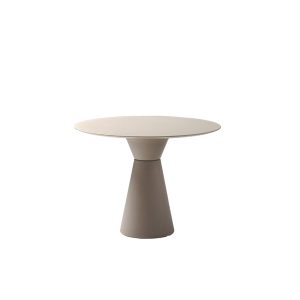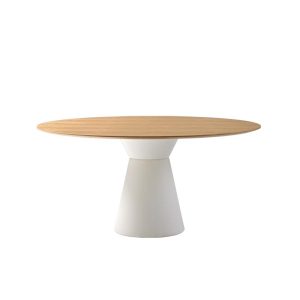 Designed by Jonathan Prestwich, the Essens table base collection from Inclass, Spain combines versatility, beauty and harmonious proportions — perfectly balancing two sculptural volumes. Highly transversal, the Essens family of table bases includes six different shapes and sizes, allowing specifiers to compose tables in an endless variety of formats.
Essens can cleverly conceal cable management and suit just about any top dimension or surface. Being made of 100% recyclable polyethylene extends the use of Essens to the outdoors.
Essens forms an important part of ownworld's European Stock Program, with a large assortment of solid colours and forms available for immediate dispatch. To further satisfy short leadtimes, ownworld can manufacture any custom table top requirement locally for soonest turnaround.
MATERIALS
Top: Constructed from 22mm thick MDF finished to Oak veneer and stained to house colour, 22mm thick MDF lacquered to house colour, 12mm HPL laminate, 12mm Fenix-Nano Laminate or 20mm thick marble, to selected house colour
Base: Constructed from 100% recyclable, roto-moulded polyethylene, to selected house colour