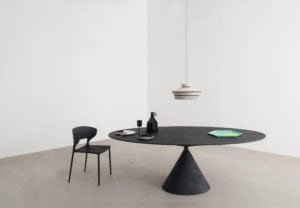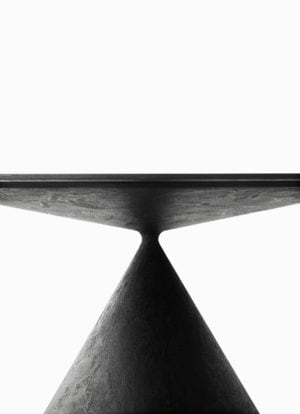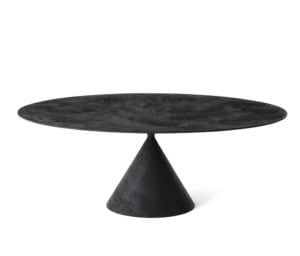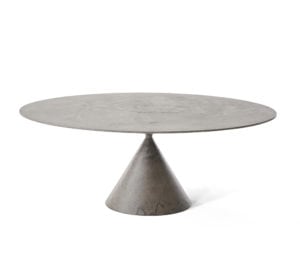 More than a table, Clay is a sculpture, a perfect union of beauty and harmonious proportions. The meeting of two volumes achieves a perfect balance of one over the other. The Clay table is visually remarkable feat of engineering in that the round top balances boldly on a fine conical base with ease and rigidity. This critical construction detail was resolved by developing a connection which, despite its small size, does not compromise the stability of the table.
The Clay table takes its name from an applied finish made from a special lava-stone paste applied by hand using a palette knife to achieve the look and feel of natural stone. Bases are now also available in a lacquered Polyurethane or with a cement render. The table tops are available with tops in variety of materials and finishes.
Clay is available with a round or oval top in a variety of sizes and finishes and heights. Certain finishes are also suitable for outdoor use.
FINISHES
Handcrafted Finishes
Ceramic
Toughened Glass
Plastic
MATERIALS
Table Top: Substrate (where applicable) constructed from 10mm thick MDF, with manually applied concrete or 'lava' stone finish. Tops also available in 6mm ceramic, 8-12mm toughened glass or steel to selected house finish/colour
Base: Rigid polyurethane base, completely covered in selected house finish
Glides: Plastic glides