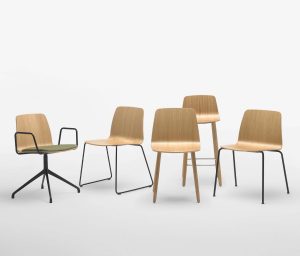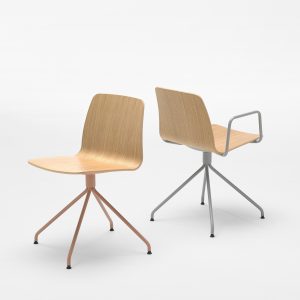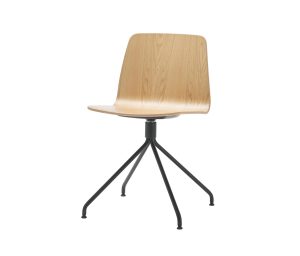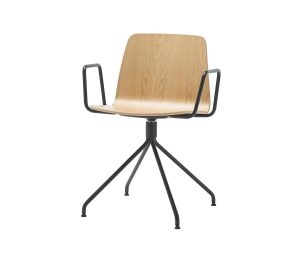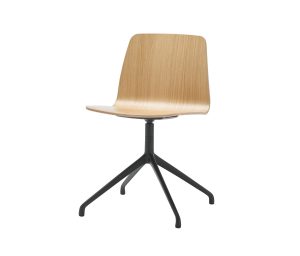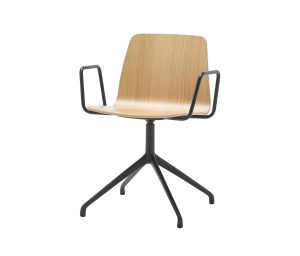 The Varya Wood collection comprises an extensive range of chairs, armchairs and stools. The gently curved plywood shell is available in natural or stained timber veneer with the option of seat or front facing upholstery. The collection is generated by combining comfortable seats with alternating metal or timber bases.
The broad selection of base variants, together with the extensive range of available finishes, allows for endless customisation possibilities without altering the unique character and timeless spirit of these original chairs. Designed to inhabit diverse settings, Varya Wood is perfect for residential applications right through to workplaces and heavy contract use.
Varya Wood is available with the following base options; 4-Leg (metal and timber), Sled, 4-Way Swivel and 4-Way or 5-Way on castors. Beam seating is also available. All chairs are available with or without arms, and in selected house colours or finishes.
MATERIALS
Shell: Made from curved plywood, to selected finish
Upholstery: FR foam, fully upholstered, to selected finish
Base: Cast aluminium, to selected finish
Glides: Nylon glides