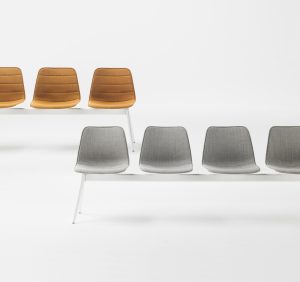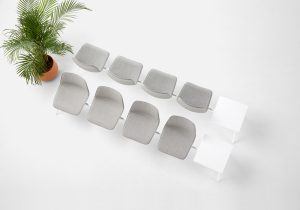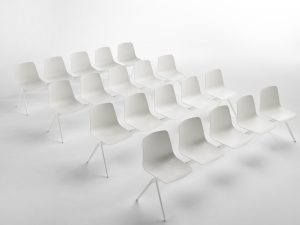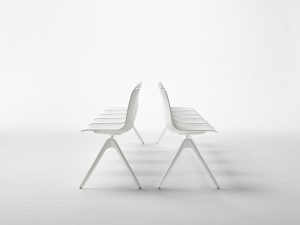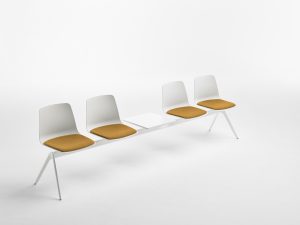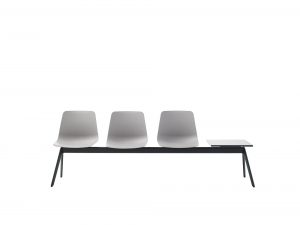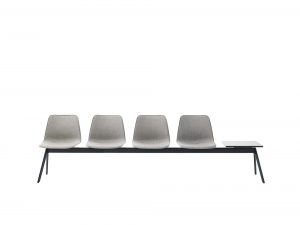 The Varya collection comprises an extensive range of chairs, armchairs, stools and benches. The seat shell is available in moulded thermoplastic in twelve colours and also upholstered in three variants. The collection is generated by combining comfortable seats and different metallic or timber bases.
The broad selection of base variants, together with the extensive range of available finishes, allows for endless customisation possibilities without altering the unique character and timeless spirit of these original chairs. Designed to inhabit diverse settings, Varya is perfect for residential applications right through to workplaces and heavy contract use.
Varya is available with the following base options; 4 Leg (metal and timber), Sled, 4-Way Swivel and 4-Way or 5-Way on castors. Beam seating is also available. All chairs are available with or without arms, and in selected house colours or finishes.
MATERIALS
Shell: Polypropylene reinforced with fibreglass
Upholstery: Shell covered with 15mm thick high density, high resilience CMHR polyurethane FR foam, seat only or fully upholstered in house fabric/leather or COM/COL
Base: Cast aluminium alloy, to selected house finish
Optional Arms: 16mm steel tube, to selected house finish
Glides: Standard plastic glides or felt glides for timber floors